The Christmas season is almost there and besides the religious meaning of celebrating Christmas, it is also the time to buy and give a present to your loved ones. We also would like to say thanks to all our customers who greeted us in 2021 and as "our way" to say "thank you for your continuous support," we would like to invite you to join our Christmas Raffle Draw and have a chance to win one of our three Christmas raffle draw 2021 prices.
The prices you can win.
1st. price is a Glock 18c SPR PDW Carbine set complete.
2nd. price is a WE Glock 27 G Force airsoft pistol.
3rd. price is a WE CT25 "Senorita" airsoft pistol.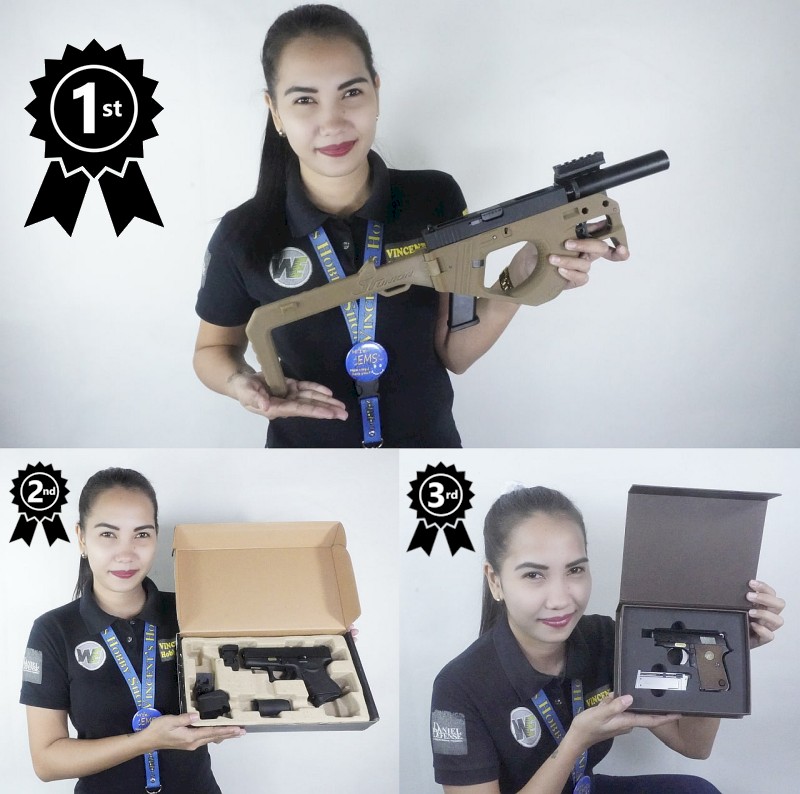 How to join our Christmas Raffle Draw 2021?
Step 1: Take one of your best-own airsoft pictures showing you in action (meaning wearing full gear etc.).
Step 2: Post this single picture in the reply section below our FB post!
Step 3: Share our Facebook page post to your own FB profile wall by clicking the share link.
Step 4: Ask your Facebook friends to like your picture which you posted in the reply section under our FB post.
Note: No purchase is required to join our Christmas Raffle Draw 2021!
How do we select the 3 winners?
On the 15th of December, 2021, we will check the pictures posted in the reply section and take the names of the 10 pictures which did get the most likes from their friends. Those 10 names will be then written down on 1 small piece of paper each and then thrown into a basket from which we will then pull the three winners live on video. After the raffle draw has ended, these 10 winning images including the names of the winners will also be featured on our website (with credits mentioned to their owners) for displaying and promoting our mutual hobby.
With friendly regards,
Vincent's Hobby Shop